Why Choose BRUTUS?
BRUTUS delivers the most versatile, capable commercial side-by-side for government and military use in its class. No matter the task, regardless of the conditions, BRUTUS gets the job done.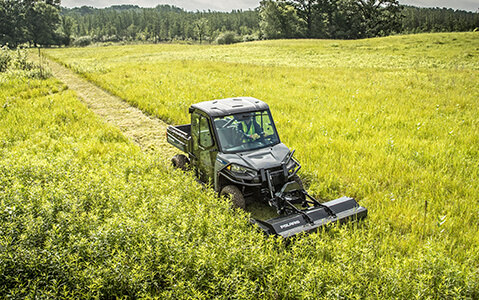 Versatile Attachment System
Quickly and easily transform your BRUTUS from one hard-working vehicle into an entire fleet of commercial vehicles. Plow and blow snow, move dirt, level surfaces, lift pallets, mow lawns or large fields, and sweep sidewalks.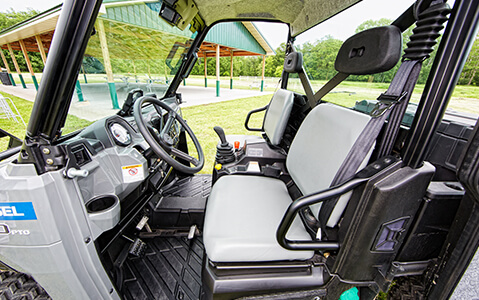 Fully Enclosed Cab
Factory-installed, fully-enclosed, climate-controlled cab with heat, defrost, and A/C to work comfortably all day in any weather.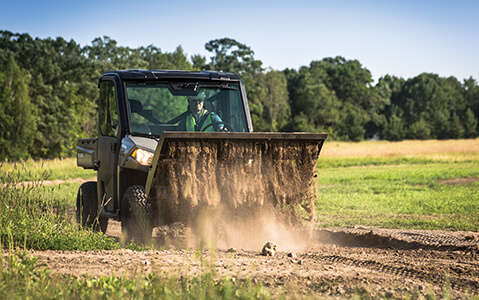 Diesel Power
Powered by the dependable, proven, hard-working 1028cc Kohler 3-cylinder overhead cam liquid cooled engine with direct injection that delivers smooth power and reduced combustion noise.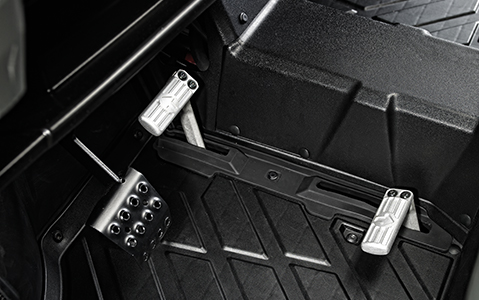 Hydrostatic Transmission
With its hydrostatic transmission, Brutus lets you travel in forward or reverse with a single pedal, without ever shifting gears or taking your hands off the wheel.
BRUTUS for all your needs