Why Choose MRZR®?
The MRZR is the proven and trusted choice for government and military operations. Designed and built with input from operators around the world, this is the ultimate ultra-light tactical off-road vehicle.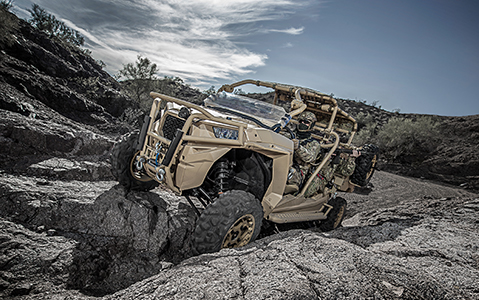 World-Class Off-Road Mobility
With proven performance, suspension, and agility, you'll power over challenging obstacles, glide over rocks and whoops, and maintain control over the most extreme terrain.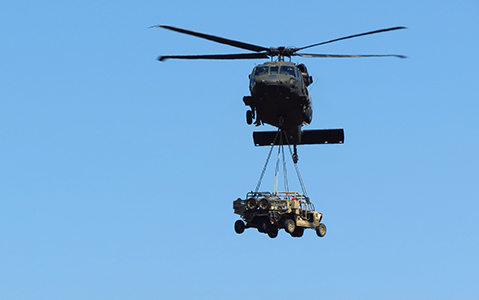 Air Transportability
To be as expeditionary as the warfighters that use them, MRZR vehicles are designed for easy air-transport. Certified for internal air transport in a V-22, H-53, and H-47, as well as sling load or airdrop thanks to its ultra-light weight and design.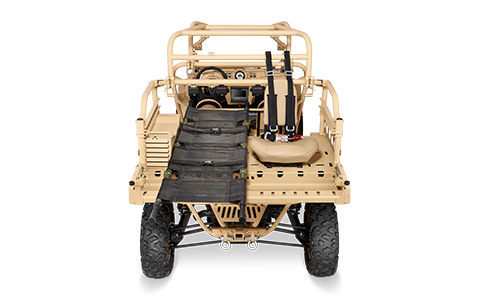 Mission Versatility
Quickly configure your MRZR for various missions with 500 lbs rear box capacity, hundreds of cargo tie down points, 1-2 optional rear facing seats, and 4 Lock & Ride® locations for optional spare tire or fuel/water can holders.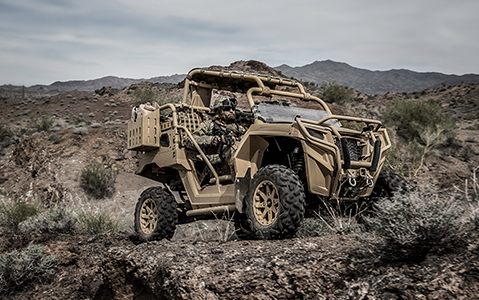 Refined Performance
As missions for MRZRs expand and feedback from operators around the world comes in, the MRZR has continuously been fine tuned with features that make the vehicle more durable and effective for their mission, including better sight lines, longer range, diesel and gas engines, and much more.
A MRZR for Every Job
MRZR offers a full lineup of gas and diesel powered, 2- and 4-seat off-road vehicles for government and military combat and tactical operations.