Why Choose the MV850?
The Sportsman MV850 is purpose engineered to carry the modern warfighter and their gear through the most challenging terrain.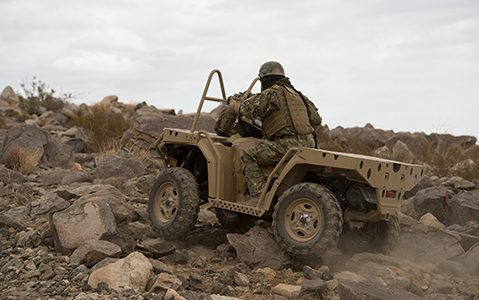 Off-Road Capability
Off-road agility with Polaris' True On-Demand AWD and Electronic Power Steering. Dual A-arm suspension with heavy duty shocks for military-grade payload.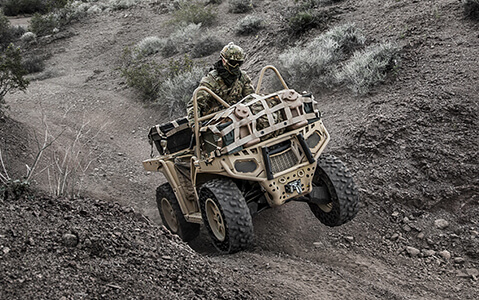 Reliable Power
Proven and powerful 77 HP, 850cc 4-stroke SOHC twin cylinder gas engine with 11.75 gal fuel capacity to reach hard-to-access areas.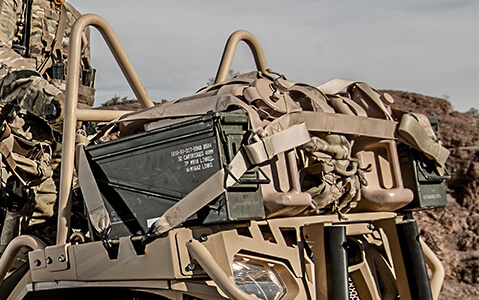 Rugged Payload Capacity
Rugged metal racks with integrated tie down points. Carry up to 200 lbs (90 kg) of gear on the front rack and up to 400 lbs (180 kg) of gear on the back.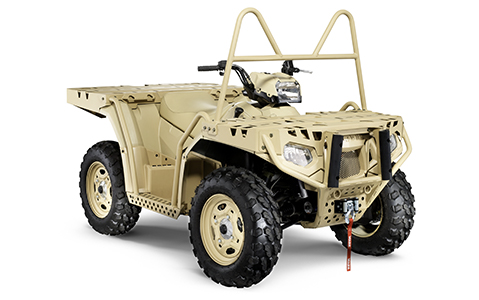 Refined for the Warfighter
With feedback from operators around the world, the MV850 has been continuously fine tuned with features that make the vehicle more durable and effective for its mission, increased fuel capacity, metal racks with hundreds of tie down points, and blackout drive and IR capability for night time ops.