POLARIS FREE GRANT ASSISTANCE PROGRAM. Federal, state and private funding available for COVID-19 response.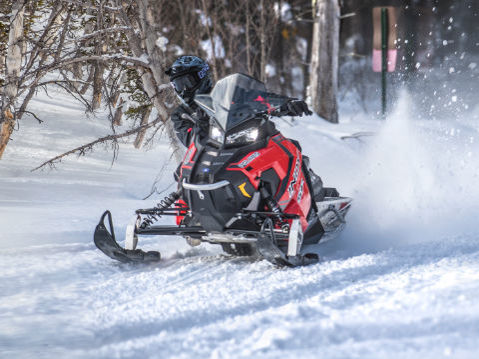 The INDY Adventure is built on the PRO-RIDE chassis that is 300% stiffer for precise, intuitive handling. The ideal choice for a nimble handling sled.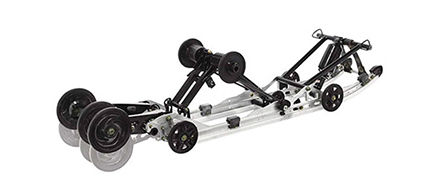 Articulated Rear Suspension
An articulated rail for the best off-trail snowmobility. The rail tips up at the rear so the track can ride over obstacles and is easier to back up.
The proven, durable, fan-cooled 550 snowmobile engine provides reliable performance at a great value.
CVTech PowerBloc50 / Invance Clutching
Delivers smooth engagement, enhanced low-speed drivability and quieter operation. These durable clutches have a maintenance-free design and are easy to tune while installed on the sled.
Start your sled with the turn of a key. Nothing beats the ease and convenience of electric start.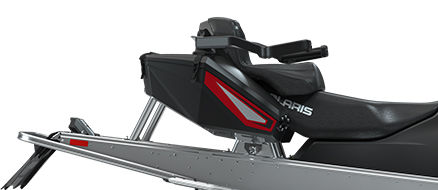 A rear aluminum rack that can hold cargo and the innovative Lock & Ride Saddlebags, which can be installed or remove in seconds without tools. They lock securely onto the sides of the rack and provide convenient, protected storage.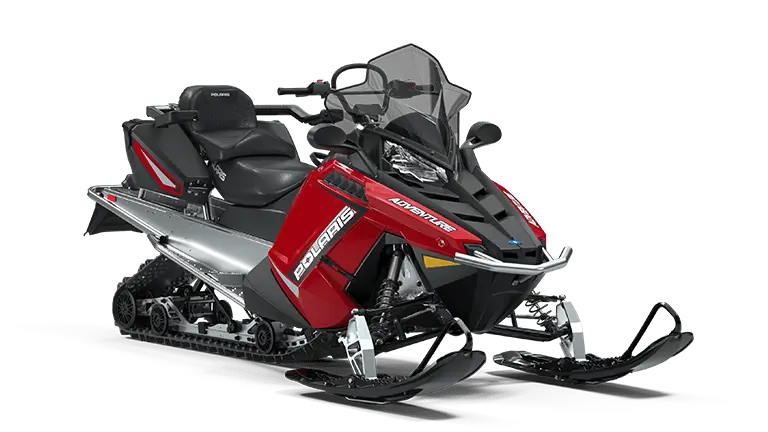 Person Capacity

2

Fuel Capacity (gal)

11.5

Rear Travel (in)

15
INDY Adventure 155
Includes:
550 Fan Engine
PRO-RIDE® Chassis
Passenger Seat and Backrest
Electric Start
Polaris IFP Shocks
RMK Adjustable Front Suspension
Extra Wide Tall Windshield
This Extra Wide Tall Windshield provides the broadest protection so wind, snow and ice are directed well wide of, or over the rider.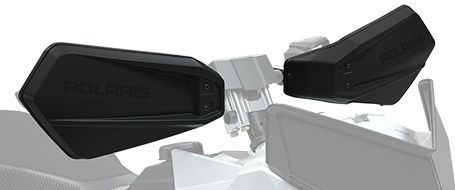 Strong, durable handguards install easily and provide outstanding protection for a rider's hands in all conditions.
PRO RIDE Ultimate Front Bumper
This durable front bumper provides outstanding front end protection from hazards encountered during backcountry riding.
This Skid Plate provides excellent protection against impacts with terrain and obstacles.
The Ultimate Shovel pack keeps a secondary shovel secure and ready to help with whatever digging out is needed.
Indy Snowboard & Ski Rack
Versatile and lightweight, and installs quickly and effortlessly to hold your gear in place.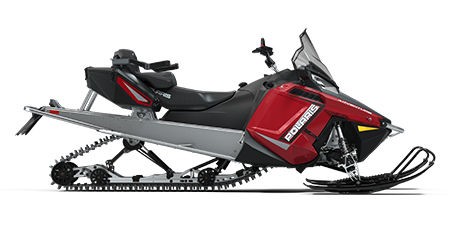 <span></span>

Bore x Stroke

<span></span>

73 mm x 65 mm

<span></span>

Engine Type

<span></span>

550

<span></span>

Engine Cooling

<span></span>

Fan Cooled

<span></span>

Drive/Driven Clutch

<span></span>

CVTECH® PowerBloc50 / Invance

<span></span>

Exhaust

<span></span>

Single

<span></span>

Fuel Capacity

<span></span>

11.5 gal (43.5 L)
<span></span>

Front Suspension

<span></span>

RMK Adjustable

<span></span>

Front Travel

<span></span>

9 in (22.9 cm)

<span></span>

Rear Suspension

<span></span>

INDY Articulated

<span></span>

Rear Travel

<span></span>

15 in (38 cm)

<span></span>

Person Capacity

<span></span>

2