Polaris RANGER has the versatility to haul more, tow more, and last longer while delivering more comfort and convenience.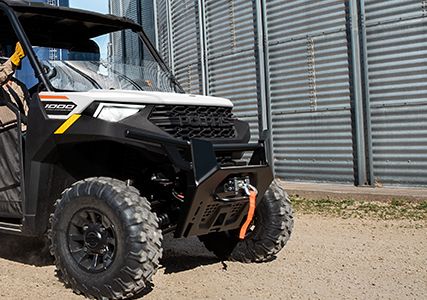 RANGER 1000 Premium comes standard with a full front bumper and CV guards protecting wheels and control arms from rocks and sticks.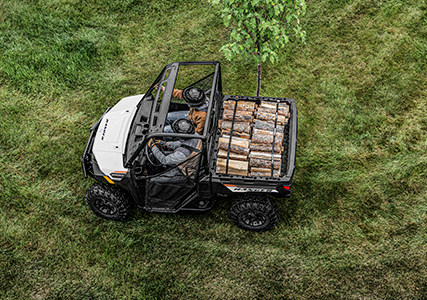 Take advantage of VersaTrac Turf Mode to unlock the rear differential for less damage to sensitive terrain.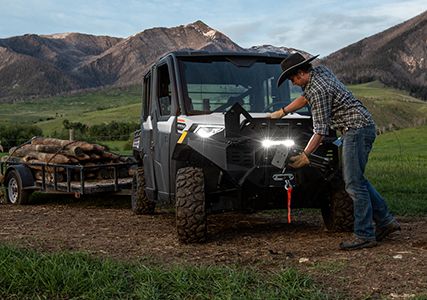 Confidently see in front of you in the dark with all-new LED headlights on all Premium models for operating any time of day or night.
The RANGER 1000 is built to last and delivers the performance you need to power through any operation, in any condition.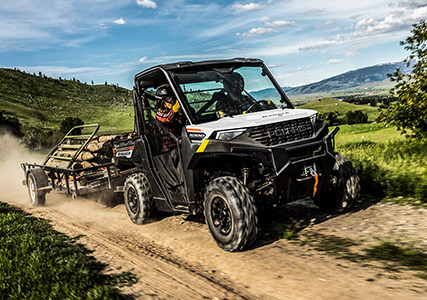 Designed to transport all your operational equipment with an impressive 1,500 lb payload capacity and 2,500 lb towing capacity.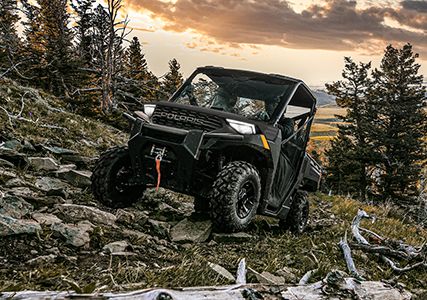 Protection in Tough Terrain
A durable full under-body skid-plate fends off rocks and unsuspecting objects, while the large, steel front bumper provides coverage to the front end of the vehicle.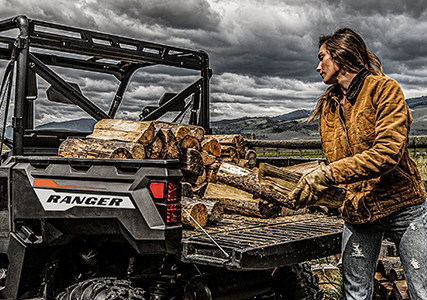 Maximize the 1,000 lb cargo box to hold various tools, materials and gear, plus take advantage of the gas-assist dump box to easily unload items.
Be prepared for anything the day might bring with integrated in-cab storage and avoid fatigue with plush seat cushions and tilt steering wheel.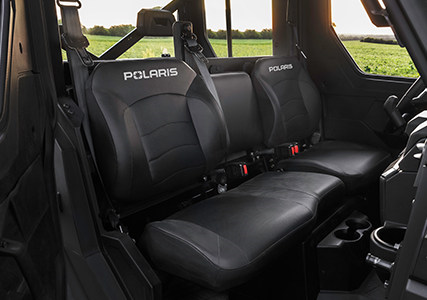 Ride longer in comfort with thicker seats, improved ergonomics, and adjustable seat sliders to accommodate occupants of all sizes. Plus, in-cab storage to take any necessary items.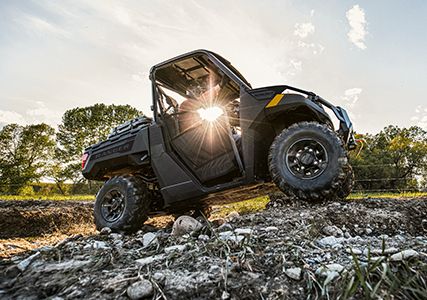 Conquer any operation comfortably no matter the load with 12" of ground clearance and 10" of suspension travel.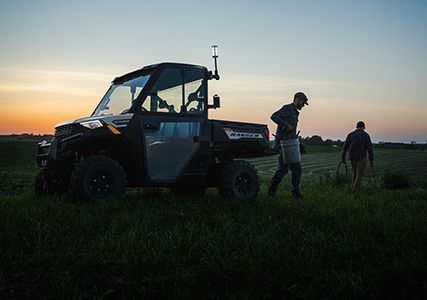 Designed so you can easily customize your vehicle with Lock & Ride components including windshields, roofs and storage solutions, winches, bumpers and more.