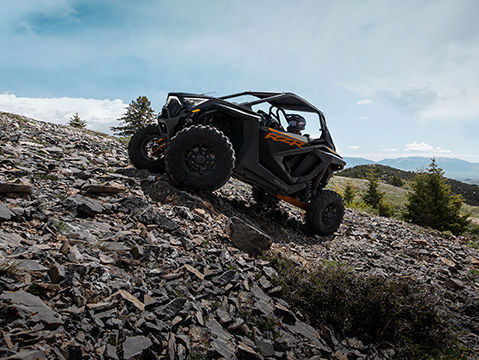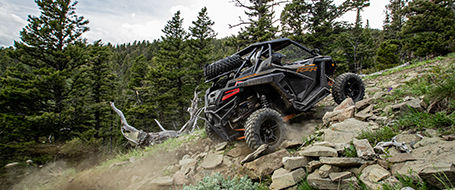 Complete off-road dominance tuned around the 20-50 mph range with the impressive 181-horsepower ProStar engine.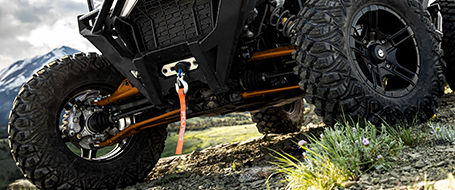 An industry-leading, impressive 22" of usable suspension travel on a 64-inch side by side.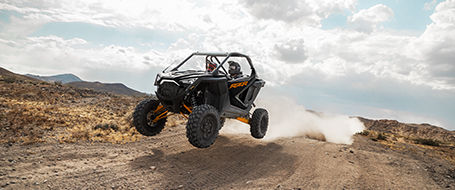 Control in challenging terrain is instantaneous with automatic, on-the-fly adjustments, steering wheel controls for mode switching, and improved shocks. You can take corners flatter and ride in greater comfort.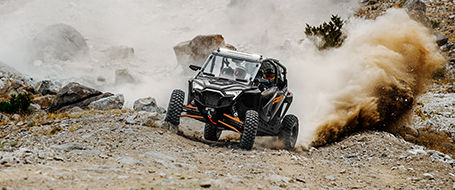 Pro XP measures 96-125 inches of stable wheelbase and comes with better agility, including improvements in off-tracking and turning radius. Without a single compromise, it adds straight-line stability, while actually improving agility and versatility.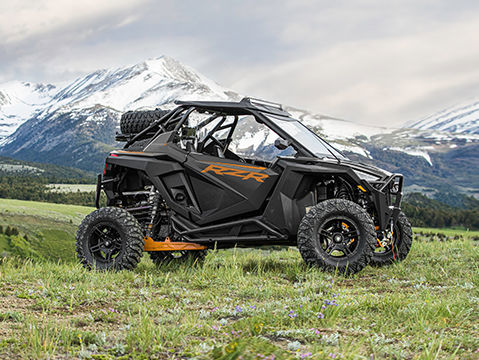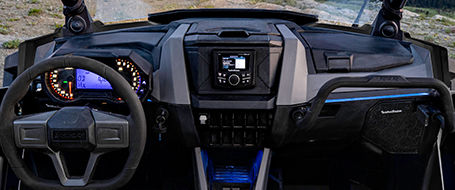 The driver-centric cockpit design sits you lower in the chassis in brand new 4-way sport seats, secured by 6-point retractable harnesses, while the industry's first telescopic and tilt adjusting flat-bottom steering wheel extends out with ergonomic perfection for ideal control and infinite adjustability.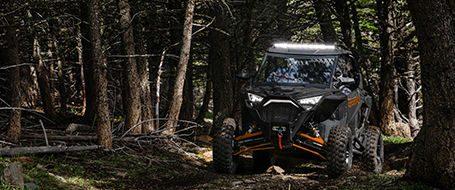 The lighting package includes new LED headlights, running lights, and new high-visibility LED taillights that greatly enhances visibility and illuminates the night.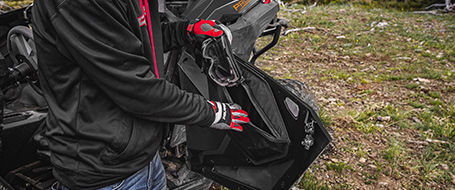 More storage than you're used to with added dash storage, a bigger glove box, and a latching center console to add even more functional capability for bringing your things along for the job.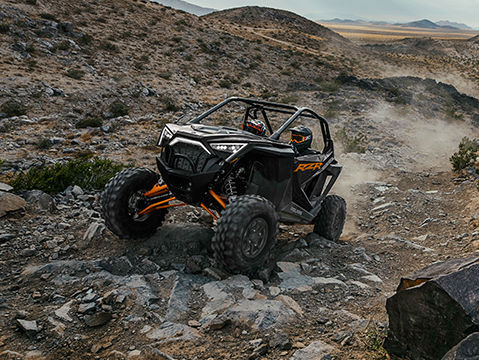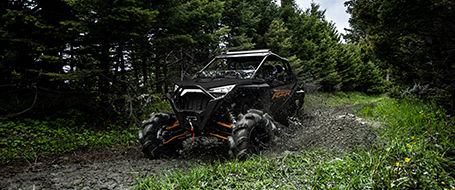 Reinforced and made to be the toughest yet with tens-of-thousands of test miles logged, the PRO XP is stronger where it matters most, so you can count on it when you need it.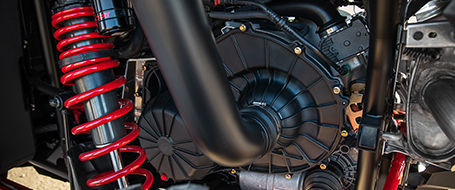 A clutch design featuring an open-cut system combined with a faster-spinning driven clutch brings far greater air flow to internal components and sheaves, resulting in greater cooling and twice the belt life.
Equipped with the strongest drivetrain that we have ever created, PRO XP features 8X stronger axles, a stronger transmission, and 3X stronger front drive.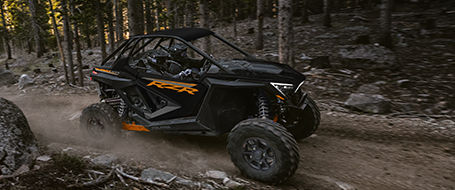 The incredibly strong drivetrain is fitted to the strongest chassis that we have ever produced, now a one-piece frame with no bolts.