Take on virtually any trail with power that hits instantly for precise acceleration and an optimized wheelbase for ultimate maneuverability.
Designed to deliver power for corner-to-corner performance within the 20-50 MPH range where you need it most.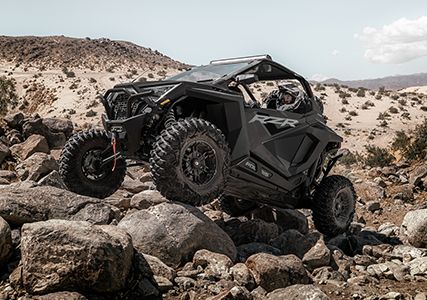 Clear obstacles with ease in a variety of terrain with a capable 14.5" of ground clearance and 30" tires.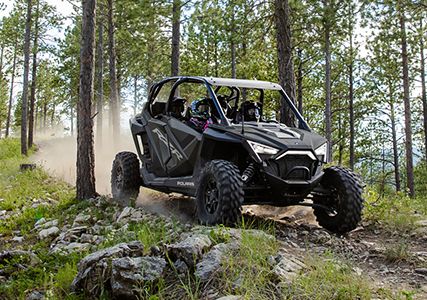 Carve tight terrain with confidence in every corner. The tight turn radius of the 96" wheelbase delivers nimble handling.
Confidently control the toughest of terrain with the ideal balance of usable suspension travel and industry-leading technology.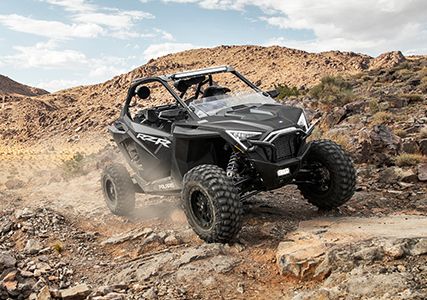 Take on challenging trails with 22" of usable suspension that soaks up bumps while DYNAMIX Active Suspension unlocks instant control and confidence when you need it.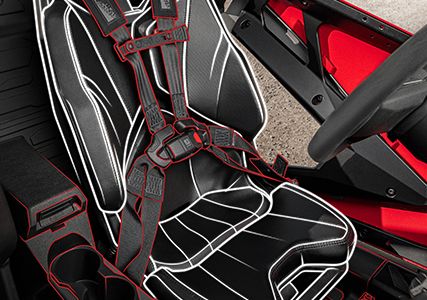 Feel the security of the rider-centric cockpit with bolstered bucket seats with 4-way adjustability, a tilting and telescoping wheel and uncompromising sightlines.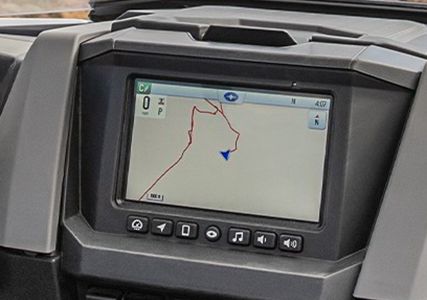 Keep your team connected with RIDE COMMAND integrated into a 7" display and easily navigate with over a million miles of verified trails available on or off line.
Components like the chassis, axles, clutching, and transmission are built up to 8x tougher, so that you can push it to the limit on tough terrain and stay riding longer.
*Compared Against RZR XP Turbo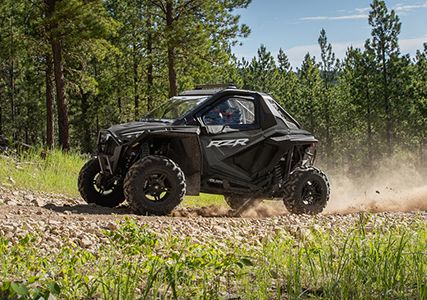 A one-piece steel chassis maintains the integrity and durability of the machine as you push it to the limit.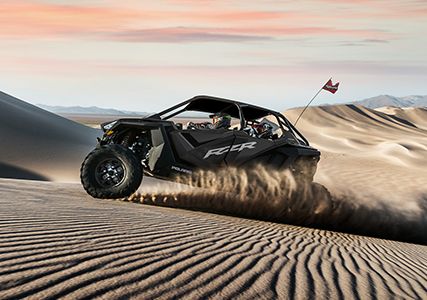 The open-clutch design and improved air-flow allows the entire CVT system to run cooler, resulting in twice the belt life.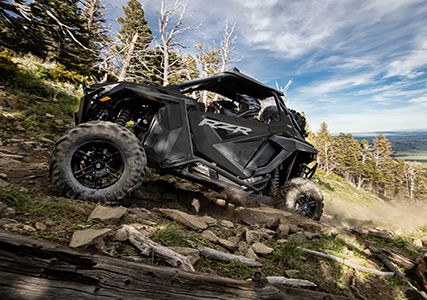 With a 39% stronger transmission, 3X stronger front drive and 8X stronger axles, every component is more robust, more refined and ready for you to stay on the gas through the toughest terrain.