( / )
Overview
Power
Suspension
Agility
Accessories
Overview
AMPLE POWER WITH LEGENDARY RZR S RIDE & HANDLING.
Featuring 75 HP and a 60" width, the RZR® S 900 delivers the power you need to complete the toughest tasks. Keep scrolling through this features section to learn more about the RZR S 900!
Power Features
PROVEN POWER FOR TRAIL WORK
The 75 HP ProStar® 900 engine delivers proven power for trail work. And the trail-friendly Low gear lets you put it to work with optimal power from 0 to 40+ mph without needing to shift into High gear. To stay quick, the RZR S 900 delivers a big power to weight ratio of 6.2 HP to every 100 lbs of dry weight, powering you from corner to corner on the trail to get the job done like no other.
Suspension Features
SMOOTH SUSPENSION IN A NIMBLE RZR S
RZR S dual A-arm suspension is legendary in its ability to balance nimble 60" wide performance with a smooth ride for the job. This ride starts with big suspension travel of 12.25" in the front and 13.2" in the rear. A long 79" wheelbase gives you a stable and smooth foundation, while the tall 12.5" ground clearance keeps you higher than the rocky trails and other obstacles. And now featured on our EPS models are the Industry Exclusive Walker Evans needle shocks, delivering a ride for extreme performance.
Agility Features
Keeping You In CONTROL
Agile handling is key to trail and work performance, and that starts with all-wheel drive (AWD). Our competition-beating True On-Demand AWD System maximizes power to all 4 wheels, keeping you in control and on your line. EPS models take it to the next level with High Performance AWD for even quicker power transfer. These models also feature a new front stabilizer bar to decrease body roll and dipping around tight turns.
COMPETITION
Competitive models square off the corners, also causing the rear to swing past the normal turning radius.
Accessory Features
Are you looking for Polaris Engineered accessories to make this the perfect off-road vehicle for your organization's needs? With over 1.6 million combinations of RZR accessories, we have the right package for you. Contact a Polaris sales representative for assistance in helping you build the perfect machine.
Ample power, 60" trail capability, and legendary RZR S ride and handling.
Select Color
The same power and capability as the RZR S 900, plus the premium EPS package.
Select Color
RZR® S 900 EPS - Black Pearl
All the Features of the Base Model Plus:
Electronic Power Steering (EPS)

High Performance True On-Demand All Wheel Drive

Premium 2" Walker Evans Needle Shocks

Automotive Style Paint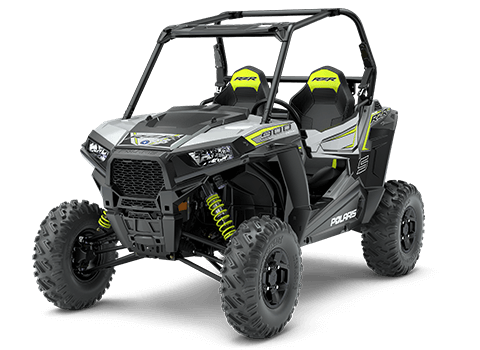 RZR® S 900 EPS - Ghost Gray
All the Features of the Base Model Plus:
Electronic Power Steering (EPS)

High Performance True On-Demand All Wheel Drive

Premium 2" Walker Evans Needle Shocks

Automotive Style Paint
RZR® S 900 EPS - Black Pearl
All the Features of the Base Model Plus:
Electronic Power Steering (EPS)

High Performance True On-Demand All Wheel Drive

Premium 2" Walker Evans Needle Shocks

Automotive Style Paint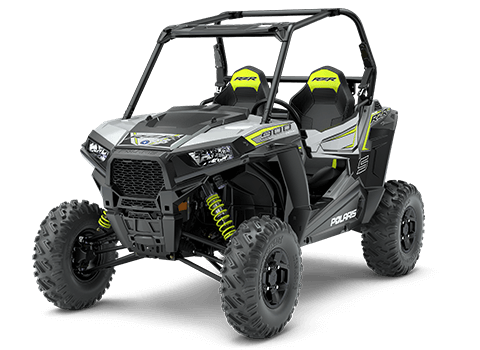 RZR® S 900 EPS - Ghost Gray
All the Features of the Base Model Plus:
Electronic Power Steering (EPS)

High Performance True On-Demand All Wheel Drive

Premium 2" Walker Evans Needle Shocks

Automotive Style Paint
RZR® S 900
RZR® S 900
EPS Model: All the Features of the Base Model Plus Electronic Power Steering (EPS), High Performance True On-Demand All Wheel Drive, Premium 2" Walker Evans Needle Shocks and Automotive Style Paint
Power
Engine Type
ProStar 900 4-Stroke DOHC Twin Cylinder
Cylinders Displacement
875cc
Transmission/Final Drive
Automatic PVT P/R/N/L/H
Suspension
Front Shocks
FOX® 2.0 PERFORMANCE PODIUM
Front Suspension
Dual A-Arm 12.25 in (31.1 cm) Travel
Rear Shocks
FOX® 2.0 PERFORMANCE PODIUM
Rear Suspension
Dual A-Arm with Stabilizer Bar 13.2 in (33.5 cm) Travel
Agility
Drive System Type
High Performance True On-Demand AWD/2WD
Front Tires
27 x 9-12, GBC Dirt Commander
Rear Tires
27 x 11-12, GBC Dirt Commander