GENERAL XP 4 1000 Crossover Beach & Shoreline Operations Package
This package includes a GENERAL XP 4 1000 Premium.
Vehicle colors are subject to change by model year.
---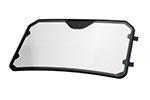 This Full Glass Windshield provides riders with effective protection from wind, rain, spray and off-road hazards. With Lock & Ride technology, installation is tool free and removal for cleaning is fast and easy. The laminate safety glass helps keep the windshield bonded if the glass happens to break unexpectantly.
---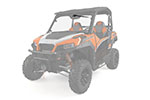 Windshield Wiper Kit with Installation Hardware
Clear the way no matter the weather with an accessory Windshield Wiper Kit designed to fit with our glass, full height windshields. This kit comes with a wiper and washer tank and two dash mounted rocker switches control the wiper and sprayer independently.
---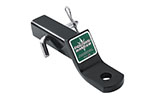 2 in. Receiver Hitch Tongue and Ball
This 2" Received Hitch is durable and reliable and it installs securely on a GENERAL to accommodate trailering. With the hitch and ball your GENERAL is ready to tow any standard side trailer.
---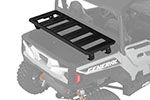 Rhino-Rack® Rear Bed Rack
No more tools bouncing around in your cab or bed because this rack can be equipped with a wide variety of versatile attachments that protect and secure your load no matter what the terrain brings.
---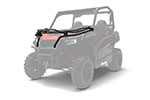 Increase the load-carrying capability and protect the front of your GENERAL with the Front Hood Storage Rack.
---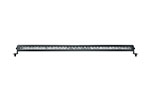 Pro Armor 40" Single-Row Combo LED Light Bar
The Pro Armor 40" Single-Row Combo LED Light Bar delivers extreme performance, with two rows of high-intensity LED fixtures and combination optics for an extremely versatile beam pattern.
---
Rhino-Rack® is a registered trademark of Rhino Rack Australia Pty Limited.