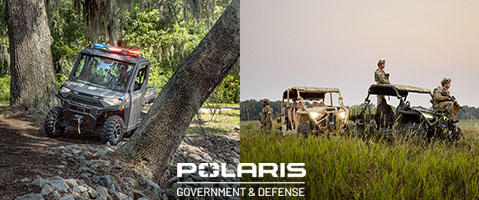 History of Polaris Government and Defense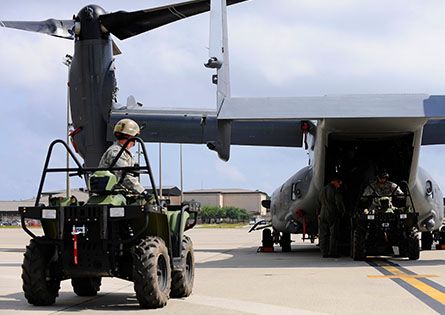 Throughout the 1980s and 90s, the United States military's rising demand for Polaris off-road vehicles leads to Polaris being the first ATV OEM to produce militarized vehicles for SOCOM and the United States Army.
2005: Fielded and Founded
The extensive fielding of Polaris vehicles leads to the official founding of Polaris Defense in 2005, as a way for our company to better serve the needs of our nation's government and armed forces.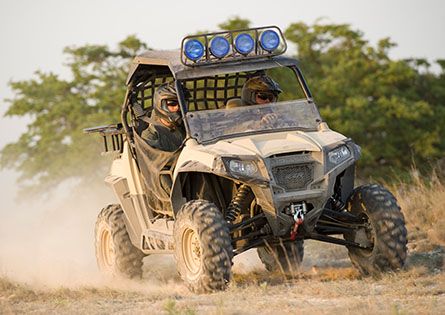 2005-2008: Establishing Our Presence
Polaris Defense steadily develops a range of vehicles to serve the U.S. and allied forces, including the MVRS, MV700, and RZR-SW, to meet the increasing demand for light off-road mobility platforms.
2011 - 2012: Setting the Standard
Polaris Defense Launches the next generation of ATV and LT-ATVs to meet the demanding needs of U.S. and international special operations, expeditionary, and light infantry forces. Polaris is awarded several contracts from the U.S. and other allied governments for the MRZR (LT-ATV) and MV850 (ATV) vehicles.
2014 - 2015: Redefining Mobility
The DAGOR ultra-light combat vehicle is designed and debuted by Polaris Defense to fill a gap in the light mobility portfolio for forces worldwide. The vehicle began production and distribution to U.S. forces soon after, and was awarded its first international contract to an allied government in 2015.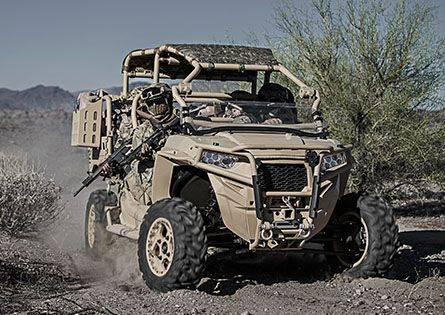 In the spring of 2016 Polaris Defense announced the addition of the MRZR Turbo Diesel to its lineup. Designed to match the performance of the original MRZR vehicles, the Turbo Diesel includes several tactical adjustments as well as increased auxiliary power and range.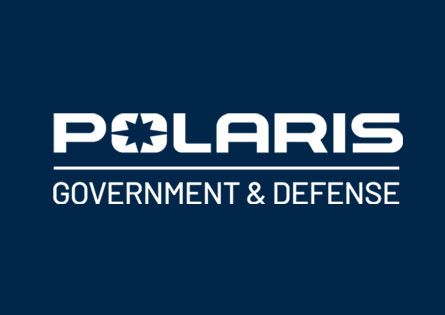 2017: New Name, Same Dedication
Polaris has always been dedicated to delivering off-road mobility to the DoD as well as federal, state, and local agencies. In 2017, Polaris Defense was re-named Polaris Government and Defense to more appropriately represent the customers we proudly serve.
2018: Public Safety Vehicles Introduced
New equipment line-up built to meet the critical needs of law enforcement, fire and rescue operations, and government customers. Debuted in January 2018 and officially launched in April 2018.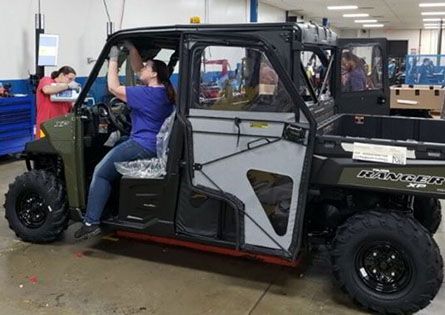 2019: New Upfit Center in Huntsville, AL
The Upfit Center has allowed for improved focus on government customers and their specific needs through in-house accessory installation and customization, as well as an enhanced post-production quality process.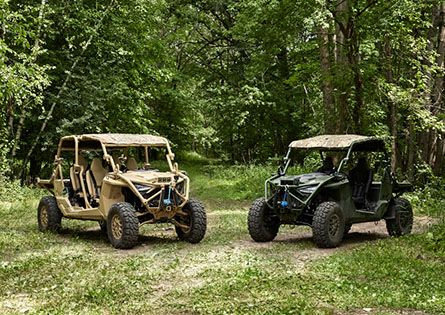 2020: Continued Enhancements
Polaris launches the MRZR Alpha, an all-new breed of light tactical vehicle, which supports U.S. Special Operations Command (USSOCOM) requirements for durability, performance, payload profile and internal air transportability and was selected as the new LTATV following a competitive bid process. The MRZR Alpha is Polaris' 11th military vehicle produced in 12 years.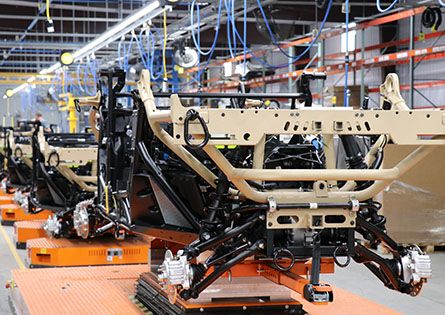 2021: Dedicated Assembly Line in Roseau, MN
Polaris has a new manufacturing line in Roseau and it is dedicated to military vehicles – including the new MRZR Alpha. The facility also does an extensive amount of upfit for snowmobiles and ATVs for government and defense customers.