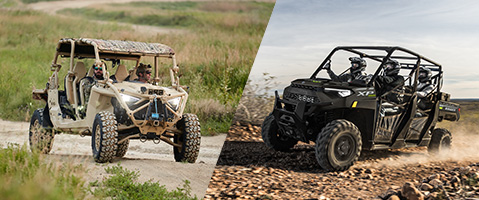 Polaris Government and Defense delivers the most complete lineup of world-class brands to meet the mobility demands of government and military organizations around the world. Explore our industry-leading brands to learn more.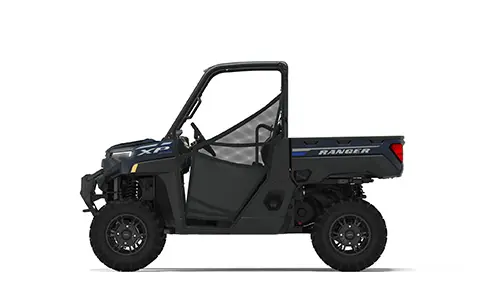 RANGER is the superior utility vehicle for government and military use and has been the #1 trusted partner in this class for 10 years straight. Delivering side-by-side seating, large cargo boxes, huge towing, and off-road capability for park management, law enforcement, fire-fighting, military base operations, and more.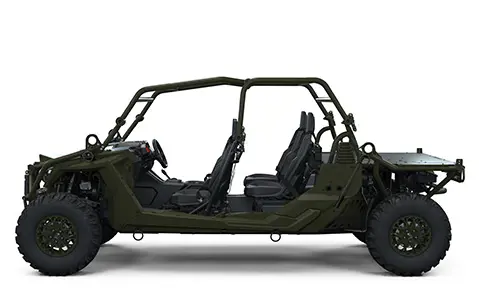 The next-generation light tactical off-road vehicle specially designed with revolutionary new capability. Delivering an all new, more durable chassis, high performance 8-speed transmission, high clearance front and rear dual A-Arm suspension, and increased payload. Expanded exportable power and near-future innovation enhance versatility for any mission.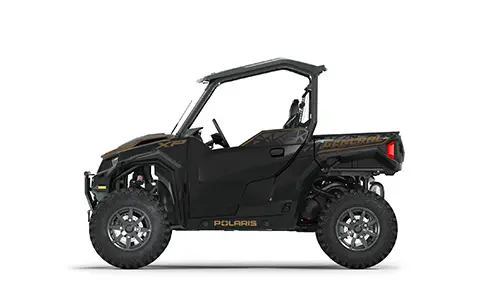 The versatile Polaris GENERAL delivers the hard-working heart of a RANGER and the performance soul of the RZR. Featuring a 600 lb dumping cargo box, 1,500 lb of towing capacity, RZR inspired suspension, and revolutionary comfort and convenience, the GENERAL is a versatile and agile utility side-by-side.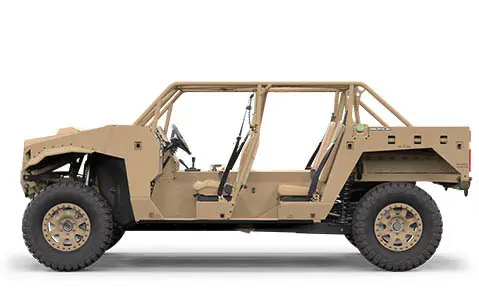 DAGOR A1 ultra-light tactical vehicles deliver uncompromised, world-class mobility while fully loaded with 4,000 lb of versatile payload capacity, which includes the option to carry up to 9 warfighters and their gear. Certified internal and external air-transportability, versatile payload capability, and an easy to maintain commercial off the shelf (COTS) design.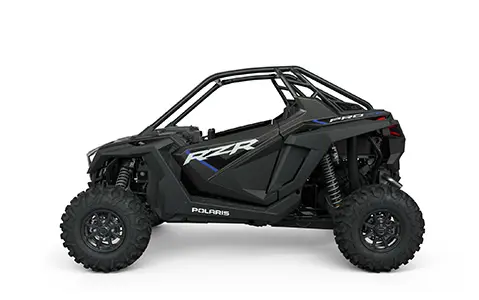 RZR delivers agile mobility and off-road capability, helping organizations transport people and essential gear to hard-to-reach areas. Featuring competition-beating All-Wheel Drive and legendary suspension, RZR delivers the off-road capability to transport people and up to 300 lb of cargo box payload through some of the harshest terrains and environments.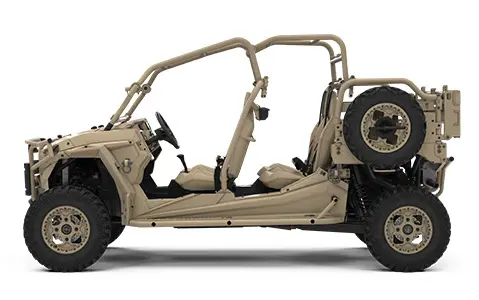 MRZRs have redefined ultra-light mobility in U.S. and allied forces for over 5 years, and are the superior choice for tactical missions including rapid personnel deployment, command and control, casualty evacuation, supply transport missions, and more. Carry up to 1,500 lb and seat up to 6 with the modular, easy to maintain, air-transportable, and extremely agile off-road design.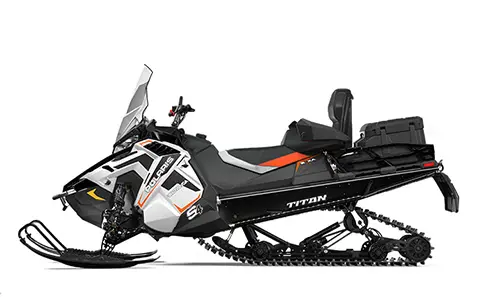 Polaris sleds deliver terrain dominating control so you can ride with confidence in any snow-covered landscape. Leading the industry in superior performance, lightweight agility, and the ultimate ride & handling, the Polaris Snowmobile lineup will increase the versatility, capability, and reach of your fleet.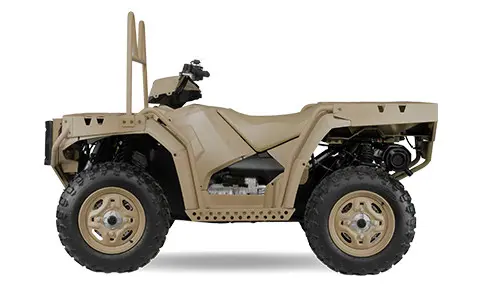 Born from the legendary Sportsman MV700, the next generation Sportsman MV850 boasts the same rugged and nimble single rider ATV characteristics, but adds even more innovative refinements. Engineered to carry up to 850 lb of military-grade payload, this agile ATV can carry the operator and gear through some of tightest and most extreme off-road terrain.