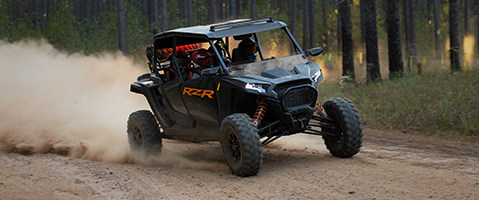 RZR is the perfect choice for government and military use when you need to work in challenging terrain or get to hard-to-reach areas.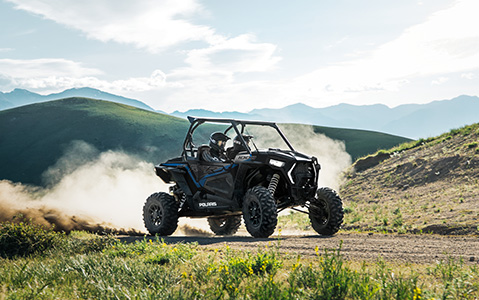 RZR engines are purpose built to deliver maximum performance, power, and torque, ensuring your team gets where they need to be as efficiently as possible.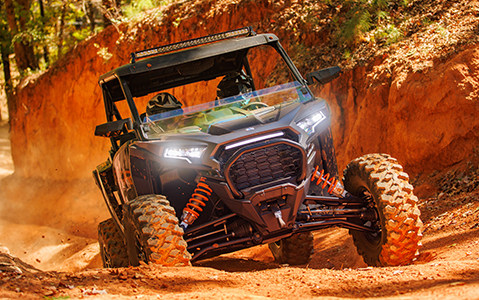 Industry Exclusive Suspension
Our standard-setting suspension, wheel travel, and ground clearance deliver a near bottomless feel over the most challenging terrain.
RZR offers the fastest engaging AWD in the industry for agile handling, and superior sightlines so you can see and react to the terrain around you.
The comfortable and convenient interior is designed for all day riding. Adjustable seat sliders, optimized seat angle, integrated storage, and Ride Command off-road digital display systems.
RZR offers a full lineup of 2- and 4-seat models to haul essential gear and transport people to hard-to-reach areas.