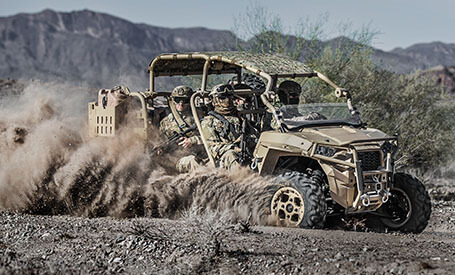 Military
Our air-transportable, deployable, highly mobile DAGOR®, MRZR® and Sportsman® MV850 vehicles are the preferred choice for U.S. and allied forces in ultra-light tactical missions around the world. Our RANGER® vehicles also deliver industry leading utility for base operations at home and abroad.
Parks Management
We offer a full lineup of versatile, reliable off-road vehicles for trail and park patrol, wildlife management, emergency response, maintenance, environmental research and more.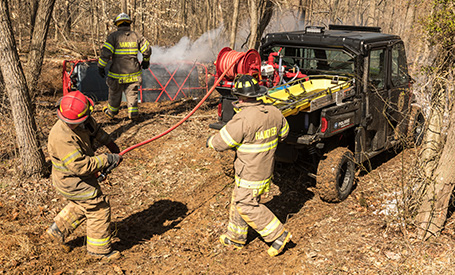 Fire & Rescue
Give your emergency personnel and first responders the vehicles they need to respond to fires, disasters, and emergencies quickly and effectively, particularly in hard-to-reach areas.
Law Enforcement
Our lineup of versatile off-road vehicles are effective for security, patrol, special events, parking enforcement, personnel transport, customs and border patrol, disaster relief and first response.
Public Works
Polaris® utility off-road vehicles will give your personnel the tools they need to get the job done right, every time. Ideal for maintenance, plowing, transport and hauling and towing.