RZR Trail S 1000 Narrow Trail Land Survey & Research Package
This package includes a RZR Trail S 1000 Ultimate with RIDE COMMAND.
Vehicle colors are subject to change by model year.
---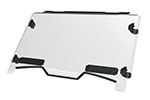 Lock & Ride Full Vented Windshield, Hard Coat Poly
Get complete protection and airflow with this polycarbonate Vented Full Windshield. his design fits seamlessly and with our Lock & Ride Technology, mounting and removing to clean has never been easier.
---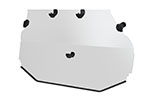 Lock & Ride Poly Rear Panel
Limit dust and debris while maintaining maximum rearward visibility with this easy to install Rear Panel.
---
Polaris HD 3,500 lb. Winch
This winch has 50' (15.2 m) of cable and includes remote switch, roller fairlead, hook & strap. Sealed motor and gear train allow for flawless operation in extreme conditions.
---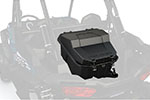 Lock & Ride 69 QT Cargo Box
The Polaris Lock & Ride Cargo Box is tailored to fit the cargo area of a Polaris RZR perfectly. Lock & Ride Technology ensures it goes in easy and stays secure until you decide to remove it. Massive storage space holds a ton of gear and weather-tight lid keeps it dry and safe from mud or rain.
---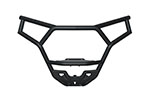 Front High Coverage Bumper
The Front High Coverage Bumper provides the latest in protection.
---