Sportsman 570 6x6 EPS ATV Land Survey, Restoration & Research Package
This package includes a Sportsman 570 6x6 EPS.
Vehicle colors are subject to change by model year.
---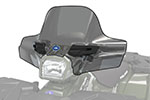 Lock & Ride Tinted Smoke Windshield, Mid View
The windshield's mid height provides the rider with effective protection from wind, rain, spray and off-road hazards. The Lock & Ride Technology allows the windshield to be easily installed and removed.
---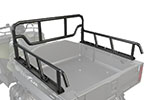 Lock & Ride Yukon Adventure Rack
The three side of the rack act as a bed wall extender to greatly increase the cargo volume. The Lock & Ride technology allows the rack to be easily installed and removed. The Yukon Adventure rack does not increase the cargo weight capacity of the ATV.
---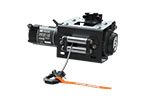 Polaris HD 2,500 lb. Winch with Steel Cable
The Integrated Winch Kit connects directly to your ATV wire harness. The fully sealed motor protects it from the elements so you can work knowing this winch will work every time and you can choose the pulling power you need.
---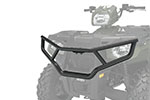 Front Brush Guard, 1.25 in. Diameter Steel with Lighting Mounts, Black
This brushguard is made from sturdy, tubular steel to withstand rocks, branches and those occasional encounters with immovable objects.
---
Pro Armor 11" Dual-Row LED Spot Light
This Dual-Row LED Spot Light is powerful with 4,900 lumens. The spot beam pattern provides further visibility than your average flood light. The extruded aluminum housing provides great durability and protection for the lights on rougher rides.
---