Sportsman 570 EPS ATV Snow Removal Package
This package includes a Sportsman 570 EPS.
Vehicle colors are subject to change by model year.
---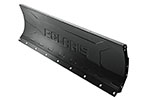 This plow system includes plow mount, frame and blade. This 60" steel plow blade is built to handle the toughest plowing jobs. The blade carves a wide path and its extra-tall design keeps snow from spilling over the top.
---
Improves visibility by preventing snow from flowing over the top of the plow.
---
Polaris HD 2,500 lb. Winch with Steel Cable
The Integrated Winch Kit connects directly to your ATV wire harness. The fully sealed motor protects it from the elements so you can work knowing this winch will work every time and you can choose the pulling power you need.
---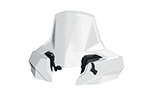 Lock & Ride Windshield, Tall View
This clear polycarbonate windshield's tall design provides additional protection from wind, rain, spray, and other off-road hazards. With Lock & Ride technology, the windshield installs securely and can be removed in just seconds.
---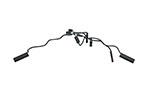 Ride your ATV in cool and cold weather with this Hand and Thumb Warmer Kit and keep your hands warm and functioning freely in cold weather.
---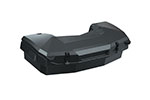 Lock & Ride Rear Cargo Box
Increase your ATV storage to bring as much great as you need with this spacious 21.25 gallon Polyethylene Rear Cargo Box. With Lock & Ride technology, it's easy to install with no tools, and quickly attaches and detaches.
---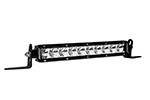 RIGID® SR- Series 10" Combo LED Light
This combination light bar combines patented hybrid flood and spot optics to throw 7,920 lumens as far as 1912ft (583 meters). Attached to the front brushguard of the ATV.
---
RIGID® is a registered trademark of RIGID Industries LED Lighting A Polaris Pulse Ready Accessory