Why Choose ACE®?
The Polaris ACE delivers single-seat off-road capability, mobility, and performance. Ideal for government work in hard-to-reach areas.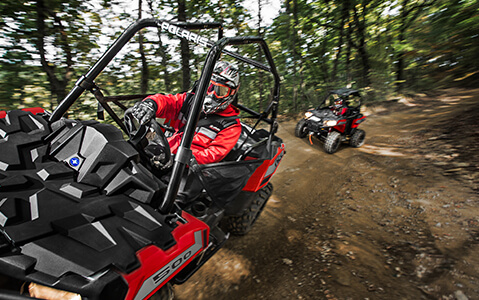 Full Control
The comfortable single-seat cockpit, easy-to-use automotive style controls, and digital instrumentation give you full control in the most challenging terrain.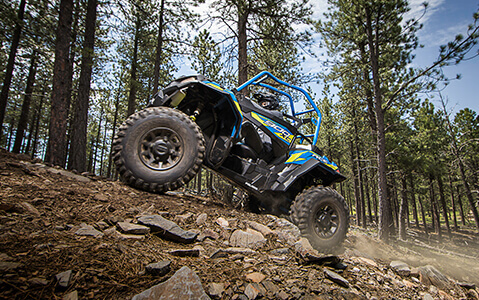 Reliable & Capable Power
Purpose designed, built, and tuned ProStar® engines deliver quickness, power, and optimal performance on a variety of terrains.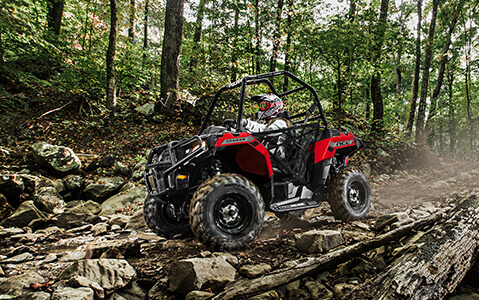 Legendary Suspension
Legendary rear suspension, front and rear stabilizer bars, and obstacle dominating ground clearance to navigate the tightest corners and most challenging terrain with confidence.
Off-Road Comfort
Ride and work all day with the comfortable sit in, step out design, best-in-class legroom, integrated storage, tilt steering, and adjustable seat slider.
An ACE for Every Job
Polaris ACE offers a lineup of single-seat off-road vehicles to meet the performance and power requirements of any government application.
Uses
How can your organization best utilize ACE? Featuring a reliable and powerful 32-45 HP Engine, easy-to-use automotive style controls, and comfortable sit in, step out design, the ACE is your introduction to off-road utility. Explore this Uses section to learn how our customers continue to use ACE for the following applications.