The RANGER XD 1500 is engineered to tackle the toughest jobs with industry-leading capability.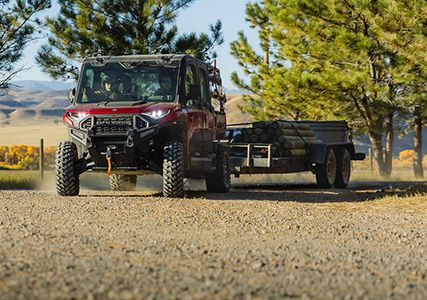 The RANGER XD 1500 is powered by a three cylinder ProStar 1500cc engine, pumping out an industry-leading 110 horsepower and 105 lb-ft of torque for effortless hauling, towing, and confidence in tough terrain.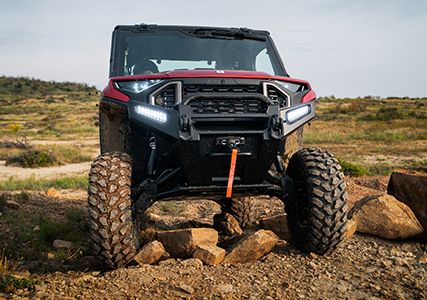 Have complete confidence in challenging terrain. Hill Assist engages the transmission to prevent the vehicle from rolling backwards when letting off the accelerator and brakes. When navigating downhill, the transmission remains engaged to assist in controlled descent. Get off the beaten path with an industry-leading 15" of ground clearance to overcome large obstacles and tough terrain.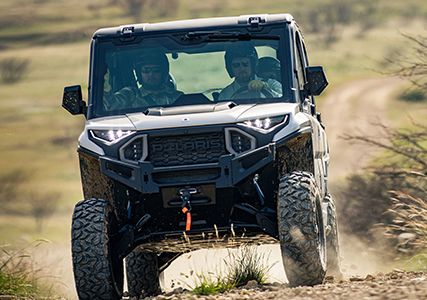 The industry-exclusive STEELDRIVE transmission is electronically controlled to deliver outstanding drivability benefits. Enjoy smooth, predictable throttle engagement and precise low speed control when backing up to trailers or navigating rough terrain.
The RANGER XD 1500 has the capability to bring the things you need to get the job done.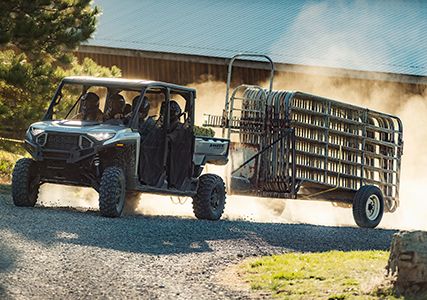 Maximize your productivity with enhanced capability. The XD 1500 is engineered to work with an astonishing 3,500 lb towing capacity.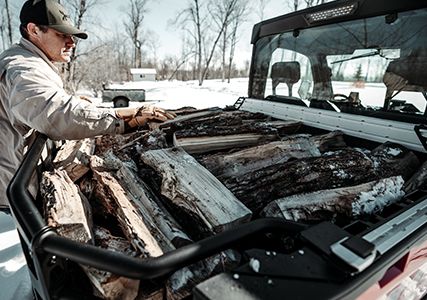 Save time with fewer trips and heavier loads with the all-new cargo box, featuring 1,500 lb box capacity and a 50% larger box volume than full-size UTVs.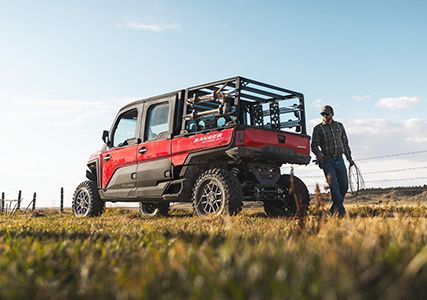 Configure your vehicle for any job, work more efficiently, and get more done than ever before. With virtually limitless configurations and no tools required, you have the freedom to reconfigure on the fly and spend more time getting the job done.
Extreme duty doesn't mean you have to sacrifice on comfort. The RANGER XD 1500 comes equipped to maximize comfort and convenience with the most spacious and premium cab we've ever built, and rides like an absolute dream.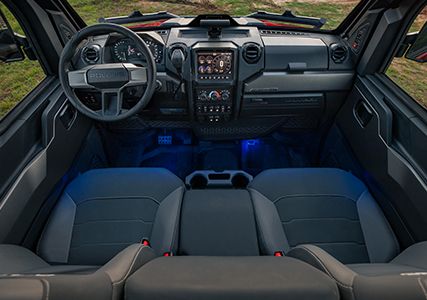 Industry's Most Spacious Cab
We've increased interior space with 2" more leg room than full-size UTVs, plus easier entry and exit. Adjustable seating and a telescopic steering wheel let you find the perfect fit for height and riding preferences.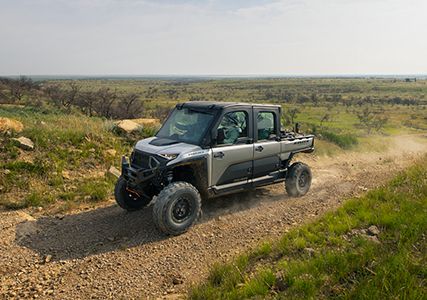 Industry-leading 12" suspension travel, the ultra smooth engagement and quiet operation of the STEELDRIVE transmission, and chassis improvement deliver the smoothest ride of any RANGER we've ever built. A longer wheelbase delivers better stability in rough terrain for confident handling.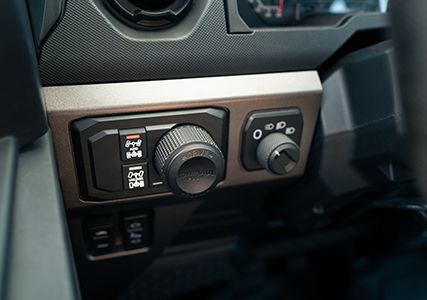 Tailor throttle response with different drive modes. Comfort mode limits throttle response and engine braking, great for work scenarios. Standard mode delivers normal throttle response and engine breaking for everyday riding. Sport maximizes throttle response. Tow/Haul maximizes engine torque and limits speed for heavy payloads.