Why Choose DAGOR®?
Forged from 60+ years of off-road innovation, DAGOR delivers world-class off-road mobility at full payload. The trophy truck inspired design is field-tested, battle proven, and trusted by the U.S. Army, U.S. Special Forces, and our allies.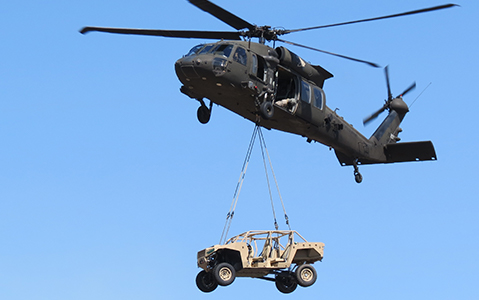 Air Transportable
Designed for rapid internal or external air-transport to be as expeditionary as the warfighters that use them.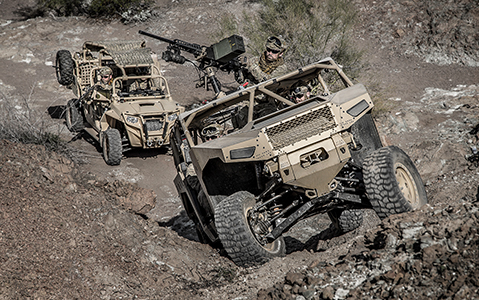 Off-Road Capable
Powerful turbo diesel engine, trophy truck inspired suspension for maximum agility at full payload, and True On-Demand AWD for precision control through extreme terrain.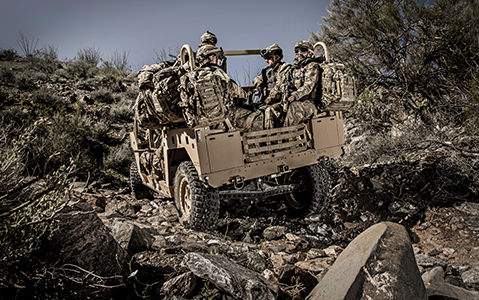 Mission-Versatile Payload
Uncompromised mobility when fully loaded with 4,000 lbs of modular payload capacity, including the capability to transport up to 9 soldiers and their gear.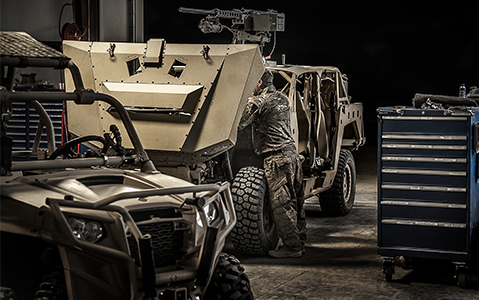 Easy to Operate and Maintain
Intuitive controls and hydraulic power steering for easy off-road driving. Tool-less access to routine service points and readily available commercial-off-the-shelf components for easy maintenance.
DAGOR® for all your needs