GENERAL can get you anywhere you need to be, when you need to be there.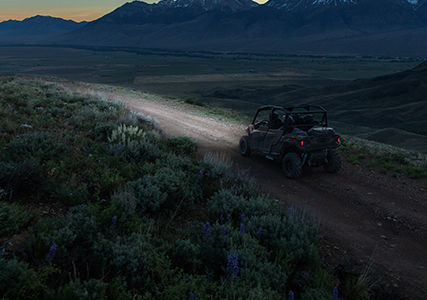 Because your job doesn't stop when the sun goes down, LED headlights come standard on most GENERAL models.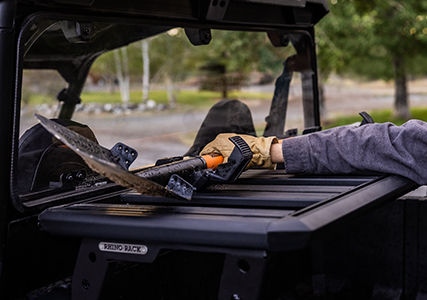 Our Polaris Engineered Lock & Ride system makes installation of accessories quick and easy.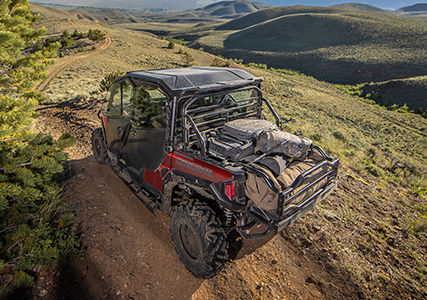 With enough interior and exterior storage for all your equipment, GENERAL will keep you prepared for the unknown.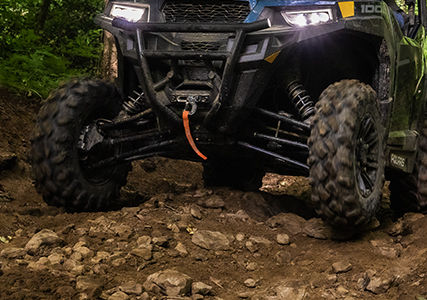 Reach remote areas that require a versatile vehicle with the ability to clear almost any obstacle on unpredictable terrain.
The ability to work hard and be nimble, with the towing and cargo capacity you need.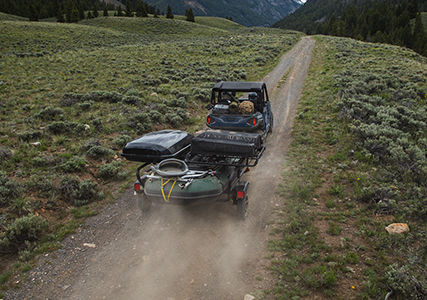 With 1,500 lb of towing capacity, you can haul all your equipment and essentials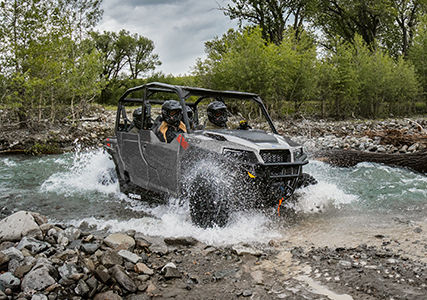 GENERAL delivers all the power you need, no matter where it may take you.
600 lb of cargo capacity enables you to ensure you have all you need for a day on the job.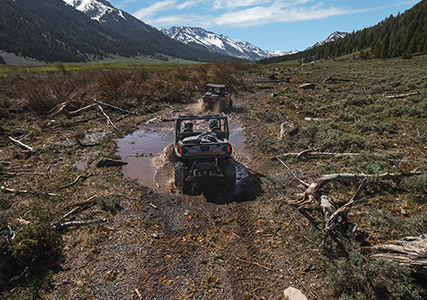 Be nimble enough to get anywhere in the GENERAL.
No need to compromise comfort for performance with the GENERAL.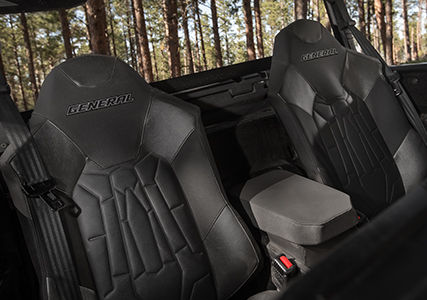 Curved doors provide ample space for occupants, with premium bucket seat support.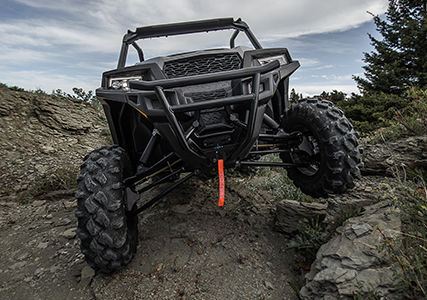 Experience precise control with front Dual A-Arm and rear dual Arm IRS suspension, both with stabilizer bar.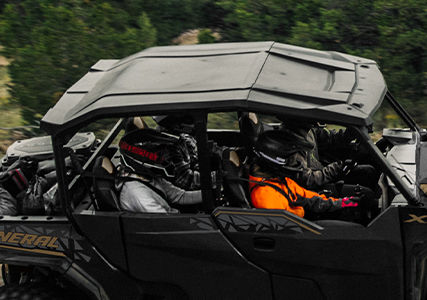 Poly Sport Roof and Half-Doors
Stay protected from the elements with our Poly Sport Roof and half-doors.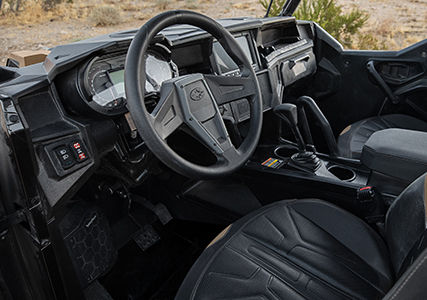 Designed for comfort behind the wheel for anyone.