Uncompromising Versatility and Transportability
MRZR Delivers World-Class Off-Road Mobility Enabling Access to Hard-To-Reach Places Quickly and Efficiently.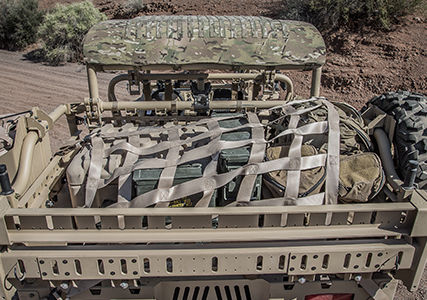 500 lb rear box capacity with plenty of tie-down points and a quick rail system so you can be ready for any mission at any time.
Accessorize with a molle roof when needing extra cover or protection from the elements.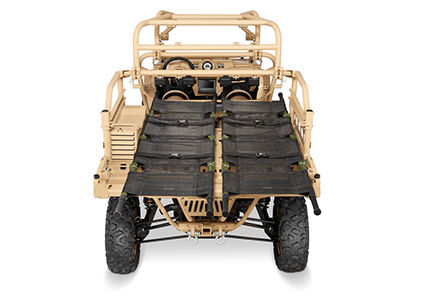 1-2 longitudinally placed litter(s) with optional mounts.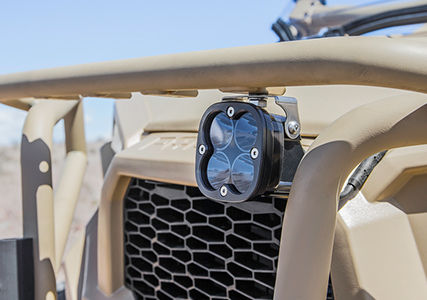 Blackout drive and standard IR light for night time operations.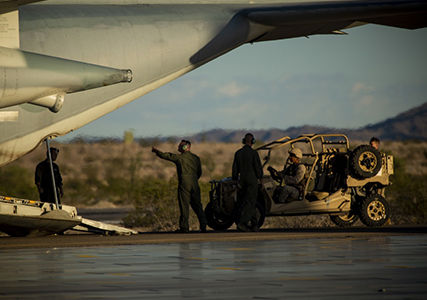 Certified for internal air transport in a V-22, H-53, and H-47 with air-craft tie-down points connected to the frame.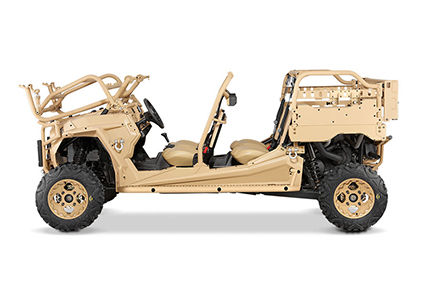 Extra transportability provided by a tool-less folding roll cage.
Reliable and Refined Performance
MRZR Has Been Continuously Fine-Tuned With Features That Are More Durable For Any Mission.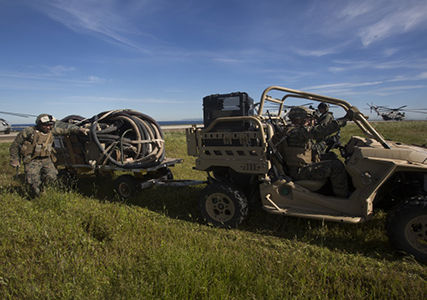 Tow up to 1,500 lb of payload over challenging terrain.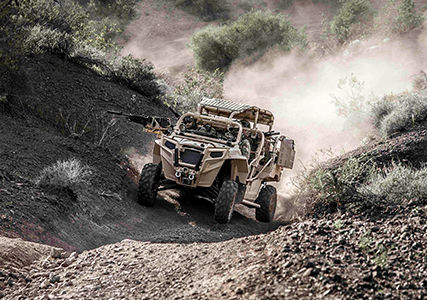 Turbo diesel engine with 80% more range than gas.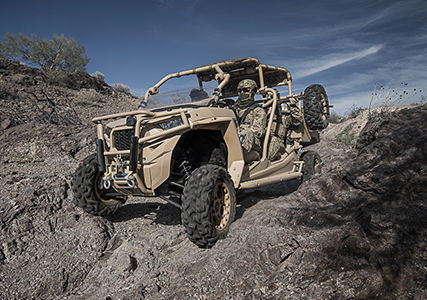 Maintain control and confidence with Polaris' True On-Demand All-Wheel Drive system and Electronic Power Steering..
Full underbody skid plate and front bumper for durability in harsh terrain.