500 lb rear box capacity with plenty of tie-down points and a quick rail system so you can be ready for any mission at any time.
Accessorize with a molle roof when needing extra cover or protection from the elements.
1-2 longitudinally placed litter(s) with optional mounts.
Blackout drive and standard IR light for night time operations.
Transportability Features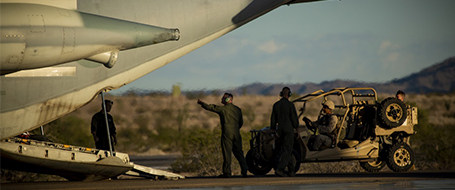 Certified for internal air transport in a V-22, H-53, and H-47 with air-craft tie-down points connected to the frame.
Extra transportability provided by a tool-less folding roll cage.
High Performance Features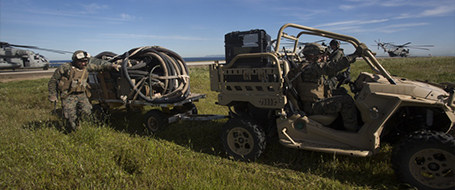 Tow up to 1,500 lb of payload over challenging terrain.
Turbo diesel engine with 80% more range than gas.
Maintain control and confidence with Polaris' True On-Demand All-Wheel Drive system and Electronic Power Steering.
Full underbody skid plate and front bumper for durability in harsh terrain.
The appearance of U.S. Department of Defense (DoD) visual information does not imply or constitute DoD endorsement.