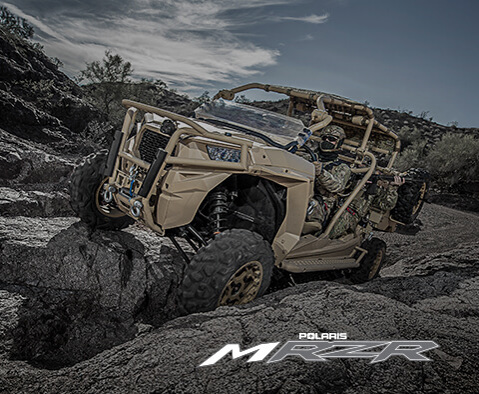 Polaris Forges a 60+ Year History of Off-Road Innovation
For more than 60 years, Polaris has been innovating with high-quality, breakthrough vehicles—whether it's launching the snowmobile industry, reinventing ATV categories year after year, or developing entirely new vehicle categories for militaries around the world. From our entrepreneurial roots as a mechanical shop, we've grown into the world's leader in off-road innovation.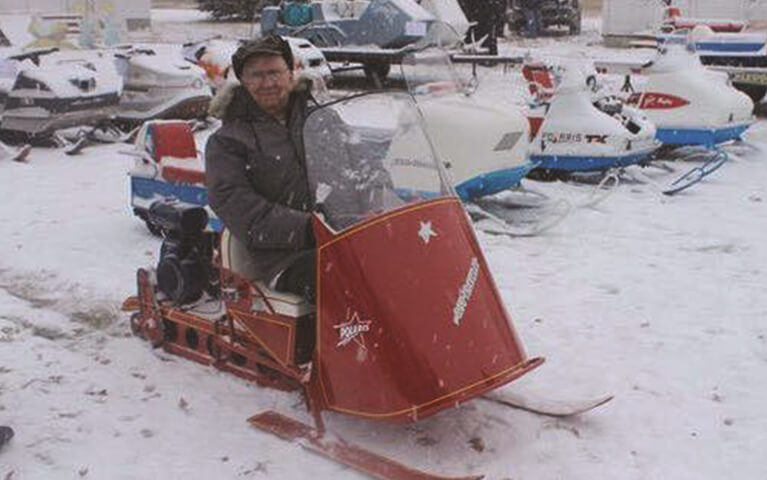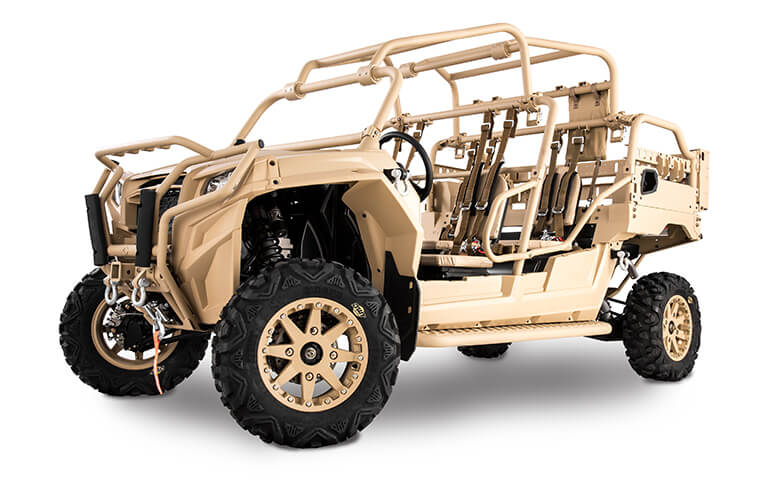 Polaris develops the MRZR leveraging commercial technology
As the world leader in off-road innovation, Polaris uses its commercial expertise to launch the next generation of ultra-light tactical vehicles to meet the demanding needs of U.S. and international special operations, expeditionary and light infantry forces. The MRZRs not only boast the most advanced commercial technology, but also contain more than 90% parts commonality with the commercial vehicles for worldwide parts and service availability.
World Leaders in Powersports Equals Commercial Value, Scale, & Availability to Militaries
Not only do MRZRs contain the latest off-road technology thanks to leveraging the commercial engineering expertise of Polaris, but the manufacturing scale, purchasing power, and distribution network of a worldwide leader in the industry is leveraged to provide value in the form of cost of the vehicle, parts availability, and serviceability to the warfighter.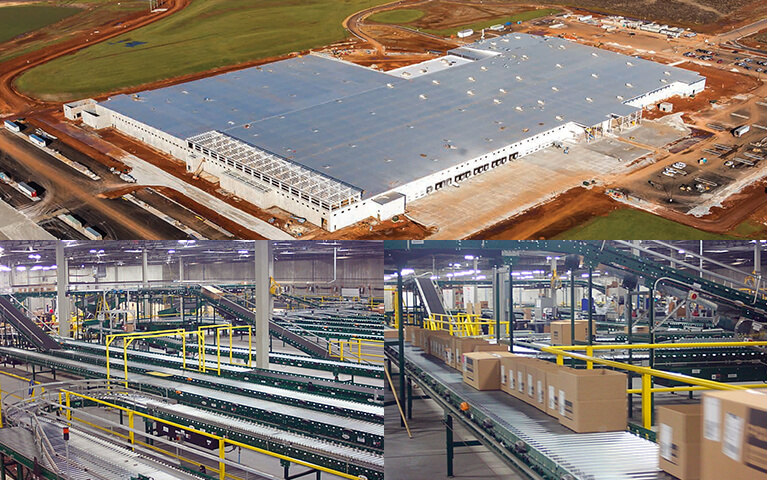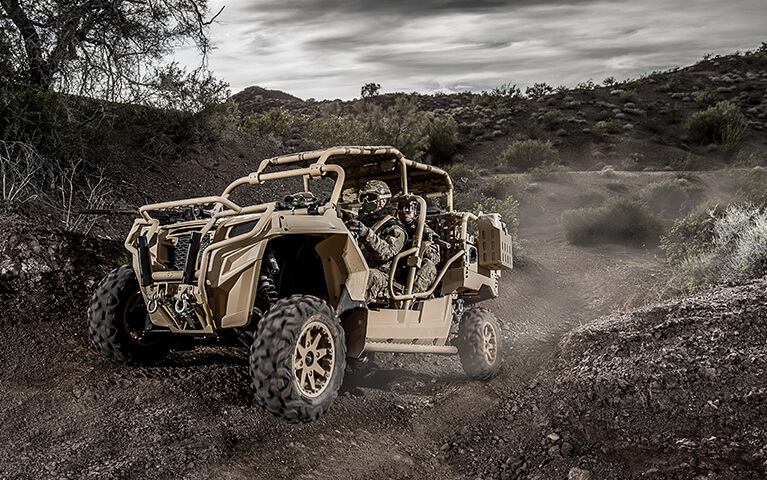 US SOCOM buys MRZRs to improve mobility of dismounted soldiers
SOCOM buys the highly mobile, CV-22 transportable, multi-configurable MRZRs to manage their ultra-light tactical mobility needs to meet mission demands and emerging threats. The MRZRs are supplied with missionization options as well as spare parts, mechanical training, and operator training.
MRZRs provide a common, mission-critical mobility platform in over 25 countries
MRZRs have redefined ultralight, off-road mobility for military forces in over 25 countries, making it a critical platform for expeditionary forces. The easy to use, operate, and maintain MRZRs have become a ready-to-use, common platform for the U.S. and Allies.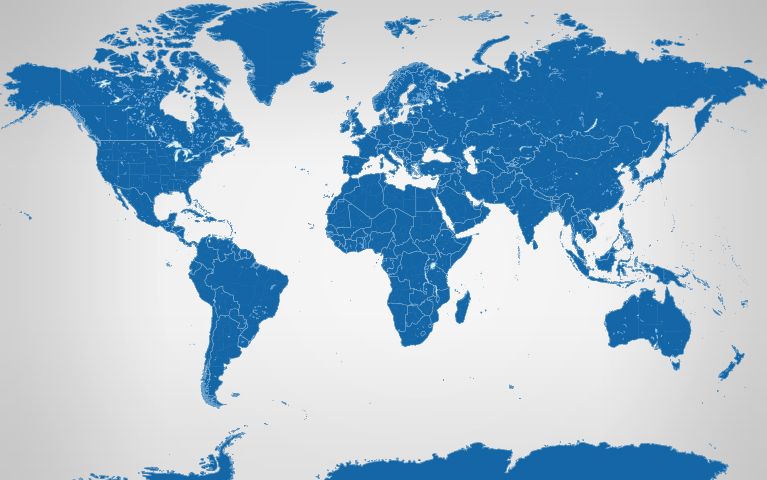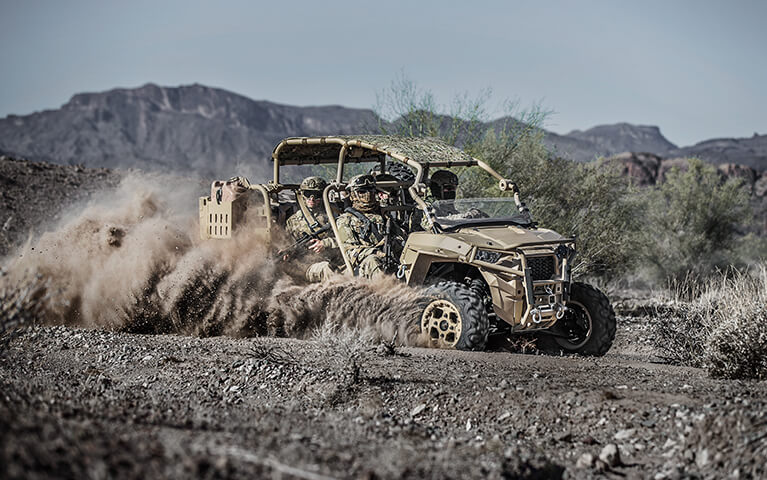 Polaris rapidly spirals in technology to enhance the MRZR® for the warfighters
Backed by the commercial engineering prowess of the world leader in off-road innovation, Polaris rapidly incorporates feedback from the field to continually enhance the MRZR. The improvements include a turbo diesel engine, extended range, additional auxiliary power, and improved ergonomics and sight lines.
Familiar and modular MRZRs are tested as nodes in a multi-domain battlefield
As technology advances, so too does the need for soldiers to be able to multitask without forfeiting their primary duty. Using the M
RZR
as a multi-domain platform allows the U.S. Army to give Soldiers the equipment to handle the added responsibility. One such new M
RZR
platform, called "Hunter" and "Killer," is meant to fight in multiple domains. For land, the Hunter platform could call precision fires in an automated fashion, and for air Soldiers could use the platform to communicate with an aircraft for support. When performing for maritime, a forward observer could call for an attack from a ship to a target. The Killer platform adds the ability to fight in the cyber and space domains. A Soldier could request a cyber call to disrupt communications between a UAV and its operator. Soldiers would also be able to call on space-based capabilities.
(Photo Credit: Monica K. Guthrie)
Link to Article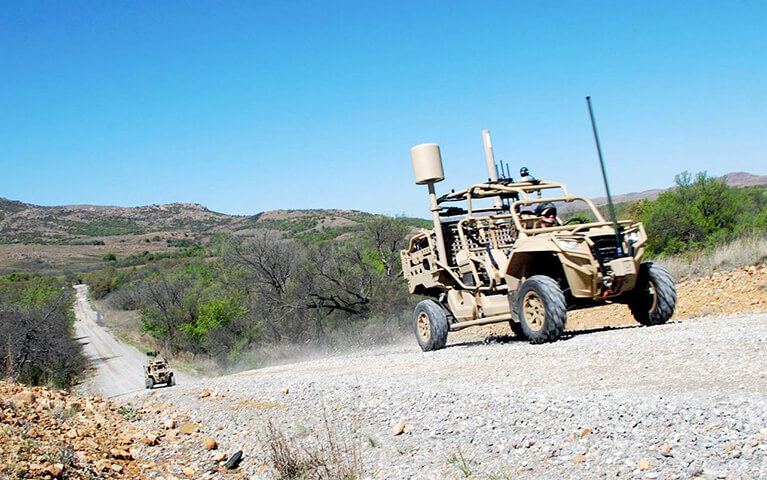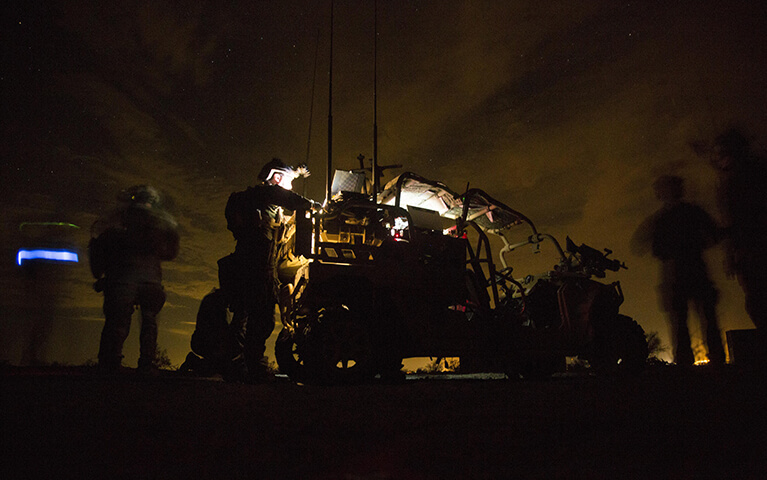 U.S. Marine Corps buys MRZRs for all infantry regiments
MRZR D4s are supplied to each of the U.S. Marine Corps' active-component infantry regiments. They provide company-level operations with logistics support, filling a critical capability gap at the tactical level. The MRZR D4s are a proven, cost-effective, reliable, easily maintained, and certified solution for internal transport in MV-22 and CH-53 aircraft. The contract also includes spare parts blocks in support of the vehicles.
(Photo By: Cpl. Steven Fox)
U.S. Army's 82nd Airborne buys MRZRs for Ultra-Light Mobility
The proven, certified air transportable MRZRs are supplied to the U.S. Army to meet their ultra-light mobility needs. The 82nd Airborne is responsible for the Global Response Force mission, which means they need to deploy anywhere in the world within 72 hours. MRZRs give them the ability to take their operations from 3 mph to 60 mph and carry more mission critical equipment.
(Photo by Sgt. Juan F. Jimenez)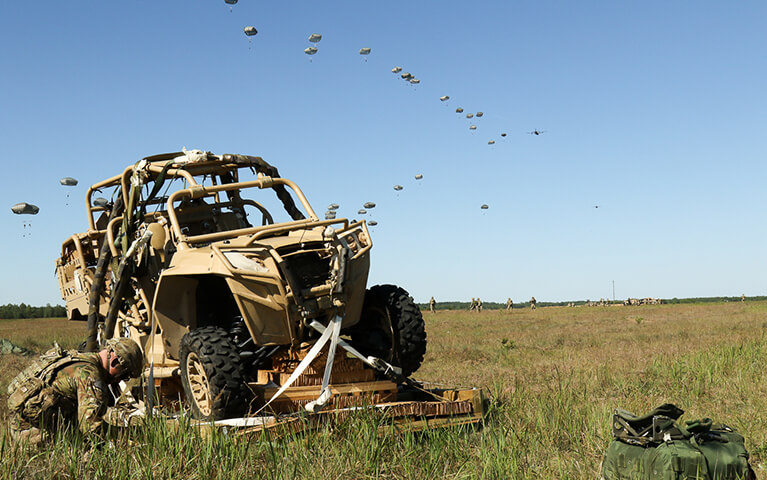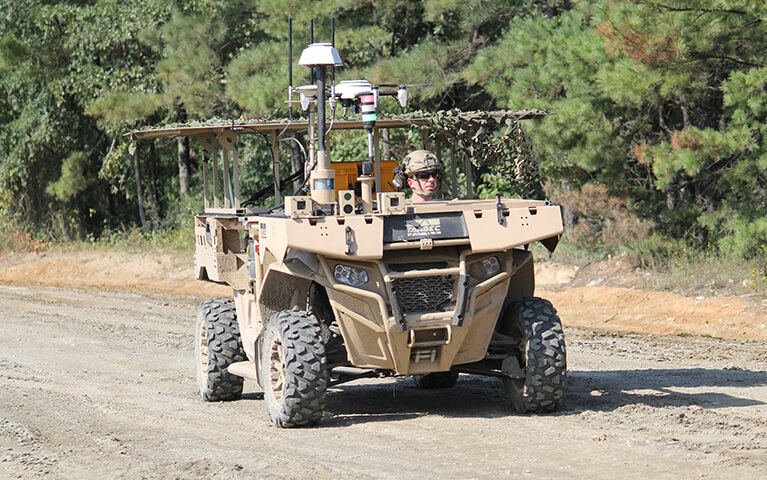 New MRZR Mission Applications Continue to be Discovered, One Example is the MUM-T MRZR
MRZR mission applications continue to grow as more warfighters discover the capabilities of the MRZR. The U.S. Army's MUM-T MRZR is one example, shown with a tethered Hoverfly quadcopter to deploy to conduct reconnaissance of enemy forces.
(Photo by Jen Judson/ Defense News Staff)