POLARIS FREE GRANT ASSISTANCE PROGRAM. Federal, state and private funding available for COVID-19 response.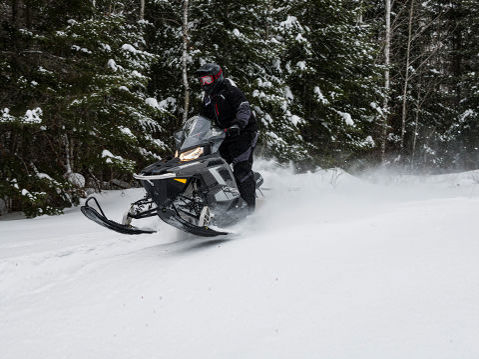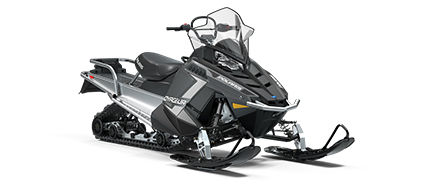 The PRO-RIDE chassis of the 550 Voyageur 155 is stiff for precise, intuitive handling that makes it the ideal choice for a nimble sled.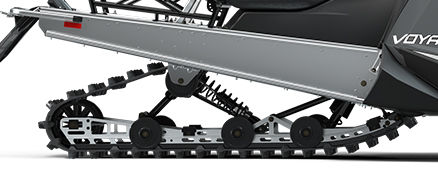 Articulated Rear Suspension
An articulated rail for the best off-trail snowmobility. The rail tips up at the rear so that the track can ride over obstacles and is easier to back up.
Storage solutions install securely without tools and feature seamless, integrated styling that matches the sled's design lines. Sturdier zippers provide better cargo security and protection, and underseat storage comes standard.
The hitch is hinged low for greater versatility and better towing.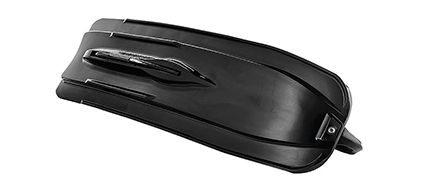 The strong, lightweight PRO-FLOAT skis provide outstanding off-trail flotation and unmatched on-trail steering and control. These skis feature a unique dual, stepped keel design that provides more responsive deep snow handling as well as outstanding handling on the trails.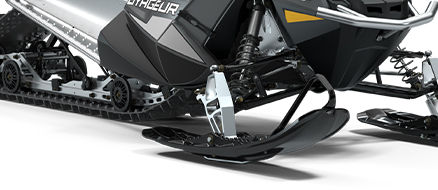 RydeFX shocks provide a great foundation for riding and handling no matter where the operation takes you. Be confident in your ride even when you're forging your own way.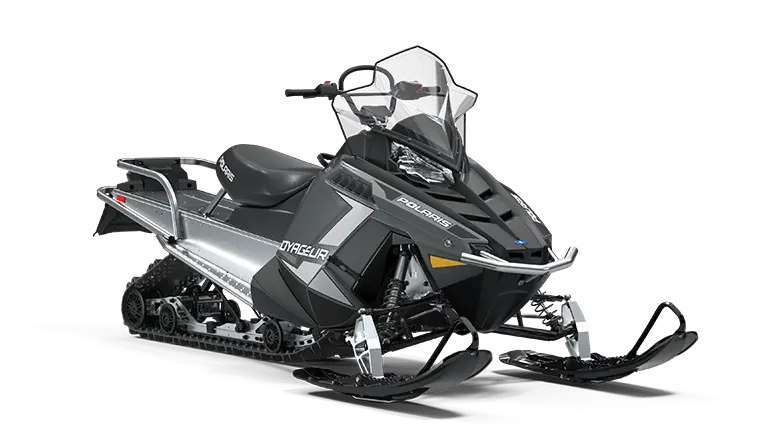 Person Capacity

1

Fuel Capacity (gal)

11.5

Rear Travel (in)

15
550 Voyageur 155
Includes:
550 Fan Engine
RMK Adjustable Front Suspension
15 x 155 x 1.6 Cobra Track
Cargo Rack and Receiver Hitch
Electric Start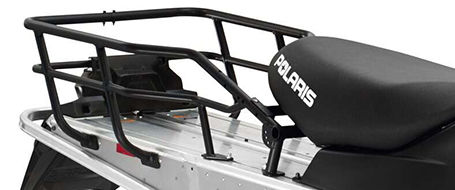 Carry more gear securely with the Extreme Rear Rack, which creates a dedicated space where equipment can be secured for reliable transport.
Extra Wide Tall Snowmobile Windshield
This Extra Wide Tall Windshield provides the broadest protection so wind, snow and ice are directed well wide of, or over the rider.
This Skid Plate provides excellent protection against impacts with terrain and obstacles.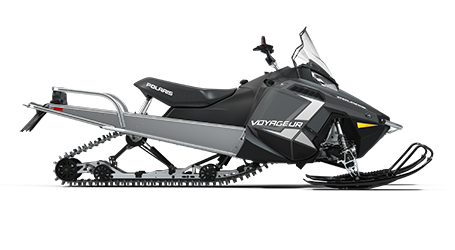 <span></span>

Bore x Stroke

<span></span>

73 mm x 65 mm

<span></span>

Engine Type

<span></span>

550 Fan

<span></span>

Engine Cooling

<span></span>

Fan

<span></span>

Fuel Capacity

<span></span>

11.5 gal (43.5 L)
<span></span>

Front Suspension

<span></span>

RMK Adjustable

<span></span>

Front Travel

<span></span>

9 in (22.9 cm)

<span></span>

Rear Suspension

<span></span>

INDY Articulated

<span></span>

Rear Travel

<span></span>

15 in (38 cm)

<span></span>

Person Capacity

<span></span>

1